Webinar: How to Reshape the Operations in Banking with Next-gen Automation Based on AI and RPA
Topic
Repetitive manual tasks still burden financial institutions in customer onboarding, anti-money laundering, product subscription, payment and loan processing, claim management and many other processes. They now have the opportunity to leverage next-generation automation technologies to achieve higher operational efficiency.
Combining business process management (BPM), robotic process automation (RPA) and cutting-edge artificial intelligence (AI) within the same platform will allow banks, insurance companies and other financial institutions to transform completely their operations, increase productivity and focus on value-added activities.
BULPROS and IBM would like to invite you to a deep dive into how these technologies will transform your industry in the next years and why you should have them in your key strategic priorities.
Find out:
what are the key levers impacting operational efficiency in financial services;
what is IBM's vision for digital business automation;
see a demo showcase on how do RPA and AI work in practice to optimize your processes?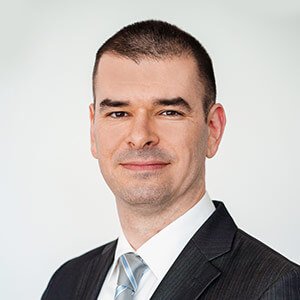 Radoy Stoyanov
Business Development Manager Digital Solutions, BULPROS
Radoy is a former C-level banking executive in IT, Operations and Marketing for more than 10 years, and a software consultant for another 10 years. He has spent the last 3 years advising and delivering digital transformation projects at banks, insurers and FinTech startups. He specializes in digital business models, digital customer journeys and user experience, Open Banking, PSD2 and API economy, mobile wallets, payments, loyalty, AI, as well as cloud native architectures.
Don Seymour
Digital Business Automation Sales – IBM Europe
Don Seymour is responsible for Sales of IBM's Digital Business Automation (DBA) software portfolio in Europe, which includes Content Management, Document Capture, Workflow, Decision Automation, RPA and AI solutions. In Don's 20+ years at IBM he has worked in North America and Europe, focused primarily on Financial Services clients and helping them understand and realize the value of IBM's software and services.
Dimitar Dimitrov
Senior Consultant, BULPROS
Dimitar has 25 years of experience in implementing financial solutions for banks in Bulgaria, Russia, Poland, Austria and Ukraine. He was CIO at one of Bulgaria's top 10 banks as well as Project Manager and Solution Architect in a large core banking implementation projects across Europe. Dimitar is currently holding the position of Senior Consultant with focus on financial services and he is specializing in Digital Transformation, GDPR and AML solutions.